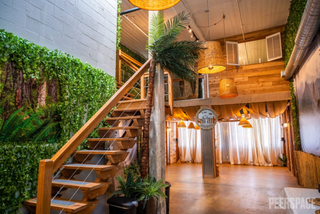 A GATHERING SPACE
Located in the heart of Atlanta, The Honduran Experience is a space to come together and feel they joy and healing of mother nature. Book now for an unforgettable experience curated by Sebi's Daughters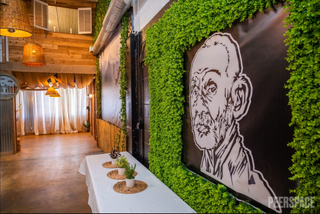 A RELAXING JOURNEY
Transport yourself to the bush of Honduras with a Southern touch. We have curated a space that is authentic and relaxing.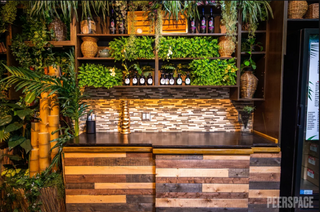 A FLEX SPACE
Book our flexible, creative space for baby showers, photoshoots, film shoots, commercials, music videos, pop-up events, art shows, micro-weddings, private dinners, meetings, corporate events, workshops, and fitness classes.
The Honduran Experience is now open in Atlanta!

Take a relaxing journey through the bush of Honduras to elevate your understanding of health, thus stimulating your sense for healing.
To book an your experience, call us at 678 519-7382 or click below
I, without a shadow of doubt, would book this space again and again. I had to cancel my wedding venue last minute, I mean days before my wedding, and as they say, everything happens for a reason because this space was exactly what we needed. It was perfect. From the energy of the space and what it represents, to the energy of our host to the catering recommendation to the kind pre-event phone call ensuring that our questions and needs were met, we couldn't have asked for a better place to hold our intimate wedding. Immensely grateful and cannot wait to book our next special event with them! Thank YOU!
Beautiful space and great hosts! Thank you for providing such a beautiful space for my event!
"This is an absolutely beautiful space! The pictures do not do it justice. It's beautiful, exotic, and the host is very accommodating. Highly recommended."
"A wonderful experience the place is just as amazing as it is pictured would come again."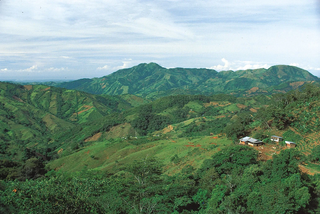 The Honduran Experience : Atlanta
We're always open to new clientele and partners with creative ideas.